Universal Transformer library for Keras
Keras-transformer is a library implementing nuts and bolts for building (Universal) Transformer models using Keras. It allows you to assemble a multi-step Transformer model in a flexible way.
The library supports positional encoding and embeddings, attention masking, memory-compressed attention, ACT (adaptive computation time). All pieces of the model (like self-attention, activation function, layer normalization) are available as Keras layers, so, if necessary, you can build your version of Transformer, by re-arranging them differently or replacing some of them.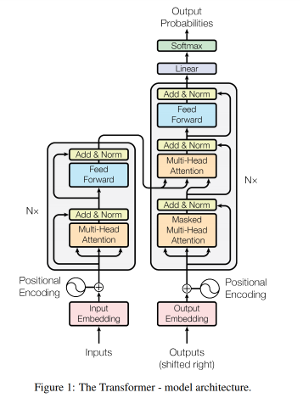 For those who don't know, The (Universal) Transformer is a deep learning architecture described in arguably one of the most impressive DL papers of 2017 and 2018: Attention is All you need and "Universal Transformers" by Google Brain team.
Their authors brought the idea of recurrent multi-head self-attention, which has inspired a big wave of new research models that keep coming ever since, demonstrating new state-of-the-art results in many Natural Language Processing tasks, including translation, parsing, question answering, and even algorithmic tasks.
Unlike classical recurrent neural networks, Transformer trains much faster measured both as the time per epoch and the wall clock time. It's also capable of efficiently handling multiple long-term dependencies in texts.
When applied to text generation, Transformer creates more coherent stories, which don't degrade in quality with the growth of their length, as it is typically the case with the recurrent networks.